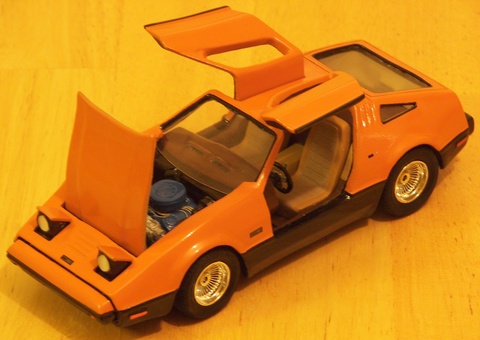 #180 with everything open!
#0180 features all of my most recent updates, including opening and closing headlight doors and a completely redesigned engine compartment.
To purchase a safety orange model Bricklin, contact me at: tdpalmer@gci.net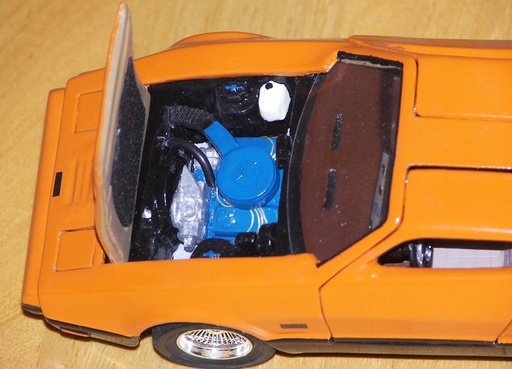 A good view of my model's new engine compartment.
The engine compartment of #180 is typical of the models I'm building now. You'll see separate pieces under the hood, including the engine block, the air cleaner, the master cylinder, the windshield washer reservoir and the windshield wiper motor. I've even included an upper radiator hose and spark plug wires!