The 2nd Series is retired!

I built 100 examples of the 2nd Series over 15 years!
The Chairman Bricklin was to have been a special product of General Vehicle, Inc., that featured a custom black interior, all black exterior, gold trim and gold wheels. It never got beyond the prototype stage. Model #0189 is representative of that Bricklin.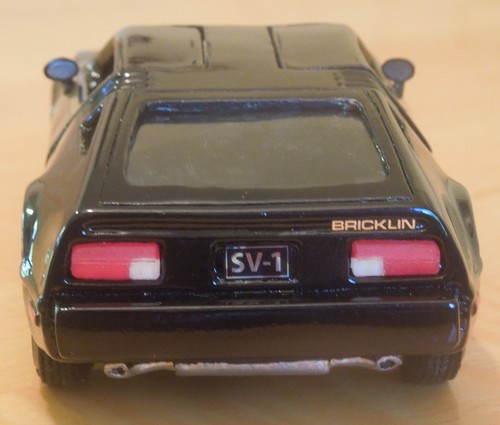 The first example of the 2nd Series was completed in the Spring of 2004. It made a splash in its debut with its opening doors and hood. It was a very popular product for a while, but a very labor intensive model to build, requiring a high price. It received many updates over the years, each one improving the look of the product.